Klem North Health Office

Health Office Staff
Nurse: Rebecca Hazen, BSN, R.N

Health Aide: Renee Ferretti

Phone: (585) 217-4107

Fax: (585) 217-5603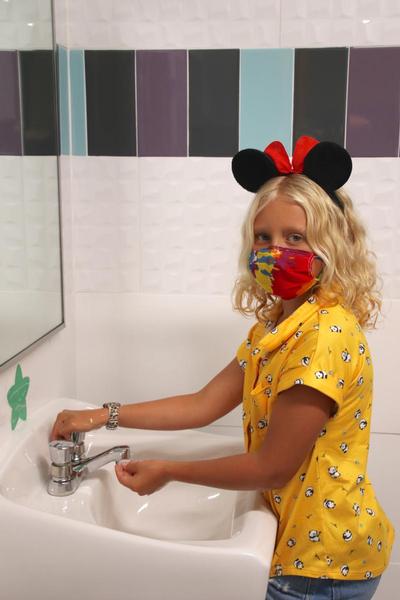 Welcome to the Klem North Health Office!


*Please contact the Health Office to discuss any health concerns for your child.*
Medications: Please make sure you have a current doctor's order to administer with the provider's signature as well as a parent signature. Orders are valid for the duration of the current school year. New orders must be obtained each year. Medications may not be transported by the student and medications must be in the original container with the student's name printed on the container. See the above link for more info.

Immunizations: If your child receives any immunizations please ask for a copy for the school nurse. Refer to the link above for a list of immunizations required by NYS for school attendance.

Physicals: New York State mandates a current physical on file for NEW ENTRANTS , UPK, Kindergarten, 1st, 3rd and 5th grades. For the 2021-2022 school year, a valid physical is dated on or after 9/1/2020. Refer to the District Health Office website for more info: Physical and Dental Exams

Illness/Injury: Please keep your child home if they are not feeling well or have a temperature of 100 or greater (without the use of fever reducing medication). For more info, refer to the district Health Office website: Illness/Communicable Disease and Injury/Activity Restrictions.

Screenings: Your child will be screened by the school nurse during the school year for vision, hearing and scoliosis as required by NYS Law. If the Health Office has a current physical on file and the physician has performed the required screen, the nurse does not need to screen your child.

Field Trips: Remember that we need an extra labeled prescription container for daily medications so we can send medication on field trips. A school nurse does not regularly attend field trips, therefore medications are usually administered by other school staff if needed on field trips. Please refer to the District Health Office link for more info: Field Trips

Attendance Line: (585) 217-4108
The nurse does not take attendance. Please call the Attendance Line number if your child will be absent. If your child is ill for an extended period of time, has been diagnosed with strep throat or another contagious illness, or is injured and requires modifications in school, please call the nurse before your child returns to school to discuss and develop a safe return to school plan.