Transportation Home
CONTACT
Transportation Department
1000 Document Drive
Webster, NY
P: (585) 265-3840
Office hours: 6:00 a.m. - 4:45 p.m.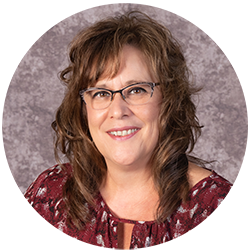 Renee Reagan
Director of Transportation
ABOUT
School bus transportation is provided to students in Webster Central School District who attend both public and non-public schools. The district transports approximately 7800 students over 7,000 miles daily. Our school buses travel well over 2 million miles every year.
Student safety and welfare are our primary considerations in the implementation of transportation policies and procedures. When establishing the approximately 700+ trips a day, we consider safety, economy of operation, and compliance with school time schedules.

Transportation Tips For Parents
Students should be at bus stop five minutes prior to the scheduled arrival time.

It is the parent/guardian's responsibility to get their student(s) to and from the bus stop safely.

Students should observe the same conduct on the school bus as they do in the classroom.

Students should stay seated at all times and never put hands, arms, or heads out the window.

There is no eating, drinking, smoking, or vaping on the bus.

Students should cross the street or highway only when the driver has signaled to them that the way is clear.