Plank Road South Elementary
CONTACT

Jennifer Sullivan - Principal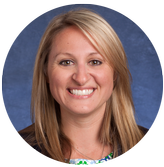 Jill Doyle - Assistant Principal

715 Plank Road
Webster, NY 14580

Phone: (585) 671-3190
Attendance: (585) 670-4062
Fax: (585) 671-4574
FACEBOOK
As a reminder, Webster CSD's new start and end times begin Thursday, September 5, the first day of the 2019-20 school year. For Plank Road South Elementary School students this means school will start at 7:50 a.m. and end at 2:20 p.m.

Elementary school activity period (chorus, art club, and intramural sports) will now occur after school (2:20-3:05 p.m.). Bus transportation home following activity period will be provided to all participating elementary students. Please note that orchestra and band will once again occur within the school day, NOT during activity period as in recent years.

Elementary extracurricular clubs will also occur after school (timing will vary by club). Parents are responsible for pick-up from all after school club meetings.