Plank Road North Elementary
CONTACT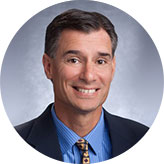 Craig Bodensteiner - Principal



Anthony Kunecki - Assistant Principal

705 Plank Road
Webster, NY 14580

Phone: (585) 671-8858
Attendance: (585) 670-4012
Fax: (585) 787-9009
FACEBOOK
Announcements
Plank North - 2021-22 School Supply Lists are available!
School supply lists for the 21-22 school year can be found on the left sidebar of this website under "Classroom School Supply Lists". Copies of supply lists will also be included with class placement letters scheduled to be mailed home in mid-August. Please call the Plank North main office with any questions - 585-671-8858. We look forward to seeing students soon! Enjoy the remainder of the summer!
---
Plank North - 2021-22 Kindergarten Registration

Kindergarten registration for the 2021-22 school year is underway. There are three ways to register, Go to websterschools.org, click on Student Registration. Your choice:
1. Download and return the packet by email, or
2. Pick up and drop off the registration packet, or
3. Complete a digital form and scan other required documents

Questions? Call Plank North (585-671-8858) or Student Registration (585-216-0029).
If you are unable to access any documents on this page please contact the Plank North Main Office at 585-671-8858.