Plank Road North Elementary
CONTACT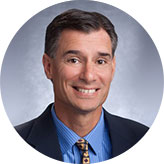 Craig Bodensteiner - Principal



Heather Balsamo - Assistant Principal

705 Plank Road
Webster, NY 14580

Phone: (585) 671-8858
Attendance: (585) 670-4012
Fax: (585) 787-9009
FACEBOOK
Elementary school activity period (chorus, art club, and intramural sports) occurs after school. Bus transportation home following activity period is provided to all participating elementary students. Please note that orchestra and band occur within the school day, NOT during activity period.

Elementary extracurricular clubs also occur after school (timing will vary by club). Parents are responsible for pick-up from all after school club meetings.
Announcements
Plank North Online Book Fair - runs 4/6-4/19
Need some more books during our time away from Plank North? PTSA has arranged for an online sale if you would like to purchase. The book fair runs from MONDAY, APRIL 6 - SUNDAY, APRIL 19. Plank North will benefit from every online order. All book-only orders over $25 will ship free to the shipping address that you designate. All book orders will arrive at your home.
Please follow the link below for full information:
Plank North Online Book Fair
If you are unable to access any documents on this page please contact the Plank North Main Office at 585-671-8858.