Plank Road North Elementary
CONTACT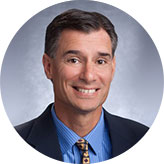 Craig Bodensteiner - Principal



Heather Balsamo - Assistant Principal

705 Plank Road
Webster, NY 14580

Phone: (585) 671-8858
Attendance: (585) 670-4012
Fax: (585) 787-9009
FACEBOOK
Announcements
Plank North - 2021-22 Kindergarten Registration Week 1/25-1/29

Starting Monday, January 25, Webster CSD will begin accepting kindergarten registration packets for the 2021-22 school year. There are three ways to register, Go to websterschools.org, click on Student Registration. Your choice:
1. Download and return the packet by email, or
2. Pick up and drop off the registration packet at your school, or
3. Complete a digital form and scan other required documents

Questions? Call Plank North (585-671-8858) or Student Registration (585-216-0029).
---
Plank North - Principals' Reading Challenge

Plank North is so excited to present hybrid and remote students with an additional learning opportunity for the 20-21 school year - The Principals' Reading Challenge!! This school-wide program is designed to promote and develop a habit of daily reading for your child. Reading is "brain food"! Twenty minutes of daily reading provides one of the most enriching and complex brain activities available in life. More information was sent home with students and can be found on the left sidebar under Principals' Reading Challenge.

Pioneers,
Our second challenge is now CLOSED. Challenge #3 is a BIG one! With 90 days in it, Challenge 3 runs from January 1 - March 31. Mr. Bodensteiner is challenging ALL Pioneers to read 75 days! Set your goal H-I-G-H and dig into a good book!


If you are unable to access any documents on this page please contact the Plank North Main Office at 585-671-8858.