Plank Road North Elementary
CONTACT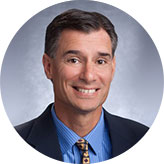 Craig Bodensteiner - Principal



Heather Balsamo - Assistant Principal

705 Plank Road
Webster, NY 14580

Phone: (585) 671-8858
Attendance: (585) 670-4012
Fax: (585) 787-9009
FACEBOOK
Announcements
Plank North - Scrip Gift Card Fundraising Program - Deadline 10/30

Plank North PTSA is pleased to offer the Scrip Gift Card Fundraising Program again this year. What great timing with the holiday season coming so quickly! Many popular retailers participate in the Scrip Program including Starbucks, Barnes and Noble, Dunkin Donuts, Panaera Bread and many, many others. Please open the link at the bottom of this webpage for full details to see how this program can conveniently allow you to order gift cards from home!

---
Plank North - Get Your PTSA Membership Card and Start Saving!
Webster Central PTSA memberships are now available to purchase online! Simply follow the link below for full details and to join. No volunteering or meetings required. Memberships are annual. If you were previously a member, be sure to renew to vote at meetings and access the most current discounts and benefits. Join early to be entered in all prize drawings!
PTSA Membership Link
---
Plank North - Principals' Reading Challenge

Plank North is so excited to present hybrid and remote students with an additional learning opportunity for the 20-21 school year - The Principals' Reading Challenge!! This school-wide program is designed to promote and develop a habit of daily reading for your child. Reading is "brain food"! Twenty minutes of daily reading provides one of the most enriching and complex brain activities available in life. More information was sent home with students and can be found on the left sidebar under Principals' Reading Challenge.

Pioneers,
Our first Principals' Reading Challenge ends on SATURDAY, OCT. 31st. Record your goal for Challenge #2 inside your reading log packet. The NEXT reading challenge is 61 days and runs from November 1 through December 31st! How many days will YOU read?


If you are unable to access any documents on this page please contact the Plank North Main Office at 585-671-8858.