Plank Road North Elementary
CONTACT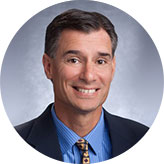 Craig Bodensteiner - Principal



Heather Balsamo - Assistant Principal

705 Plank Road
Webster, NY 14580

Phone: (585) 671-8858
Attendance: (585) 670-4012
Fax: (585) 787-9009
FACEBOOK
As a reminder, Webster CSD's new start and end times begin Thursday, September 5, the first day of the 2019-20 school year. For Plank Road North Elementary School students this means school will start at 7:40 a.m. and end at 2:10 p.m.

Elementary school activity period (chorus, art club, and intramural sports) will now occur after school (2:10-2:55 p.m.). Bus transportation home following activity period will be provided to all participating elementary students. Please note that orchestra and band will once again occur within the school day, NOT during activity period as in recent years.

Elementary extracurricular clubs will also occur after school (timing will vary by club). Parents are responsible for pick-up from all after school club meetings.
Announcements
Plank North - Apparel Order Sale

We are happy to announce that PTSA is running a 2nd spirit wear online order for Plank North! Please follow the link below to order:

http://shop.matchplaycustomapparel.com/plank_north

- All spirit wear orders are ONLINE ONLY. Your online payment goes directly Match Play Custom Apparel when you place your order.
- Please note that once your online order is complete, you may notice a "pickup date" on the final email confirmation - please ignore that as we are placing a bulk order, and items will be sent home in your child's backpack once complete.
- Please place your online orders by end of day on Friday, 1/31/20! This is our final planned spirit wear order for the school year.

---
Plank North - Donuts with Grown-Ups! - DATE CHANGE

Due to an overwhelming popular response, the date/time for Plank North PTSA's Donuts with Grown-Ups has been changed to SATURDAY, FEBRUARY 1st from 8:00-8:45 am in the PN Cafeteria. Students invite your favorite grown-up to PN to enjoy donuts, coffee, juice and milk! All students are welcome to attend - please, only one grown-up per student. If attending, kindly send back the RSVP slip that was sent home with students.
---
Plank North - 2020-2021 Kindergarten

Parents of incoming kindergarteners in the 2020-21 school year, mark your calendars! Parent Orientation and Registration Night is Monday, January 27, at 6:00p.m. at your student's school. This is the first opportunity to register your child for kindergarten. Take all of your paperwork with you to this meeting. Additionally, have your calendar ready to sign-up for kindergarten screening.

Walk-in registration is January 28-31. If you are unable to attend the orientation meeting, register on these days at your child's school during school hours. Take all of your paperwork with you. Additionally, have your calendar ready to sign-up for kindergarten screening.

For kindergarten registration after these dates, please contact Student Registration at 216-0029.


If you are unable to access any documents on this page please contact the Plank North Main Office at 585-671-8858.