Plank Road North Elementary
CONTACT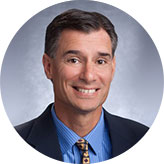 Craig Bodensteiner - Principal



Anthony Kunecki - Assistant Principal

705 Plank Road
Webster, NY 14580

Phone: (585) 671-8858
Attendance: (585) 670-4012
Fax: (585) 787-9009
FACEBOOK
Announcements
Plank North - PTSA Bingo for Books event on June 2nd

Please join the Plank North PTSA for a chance to win a new book at "Bingo for Books" on Thursday, June 2 from 6:00-7:00 pm. This event will be held outside near the front entrance of the school and is open to all PN students and their families. You will be playing the classic game of bingo for a chance to win a new Scholastic book! This event is weather permitting.
---
2022 - 2023 Kindergarten Registration
Registration for kindergarten for the 22-23 school year has opened and it's completely online! Parents/guardians who have a child who will be 5 years old on or before December 1, 2022, that child is eligible for kindergarten enrollment for the 22-23 school year. If you have existing children in the Webster CSD please go through your parent portal account to register as it will pre-fill in most of the application for you. If you are a new family to the district please follow this
link
for more information and to compete the 100% online process.
If you have any questions, please contact WCSD Student Registration at wcdschoolregistration@webstercsd.org or (585)216-0029.
---
Principals' Reading Challenge

Plank North is so excited to present students with an additional learning opportunity - The Principals' Reading Challenge! This school-wide program is designed to promote and develop a habit of daily reading for your child. Reading is "brain food." Twenty minutes of daily reading provides one of the most enriching and complex brain activities available in life. Depending upon your child's grade level, their reading can include reading to self, reading with a partner and/or being read to. Please see the Principals' Reading Challenge web page (left sidebar) for more information.
If you are unable to access any documents on this page please contact the Plank North Main Office at 585-671-8858.