Plank Road North Elementary
CONTACT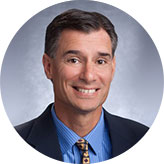 Craig Bodensteiner - Principal



Anthony Kunecki - Assistant Principal

705 Plank Road
Webster, NY 14580

Phone: (585) 671-8858
Attendance: (585) 670-4012
Fax: (585) 787-9009
FACEBOOK
Announcements
Plank North - 22-23 Yearbooks
Plank North yearbooks are on sale now! Students have brought home an order form with full information. You can order by sending a check in the envelope sent home OR you can order ONLINE at
inter-state.com
- enter code 72747C. Plank North yearbooks will be handed out to students in June. The order deadline is Friday, March 31, 2023. Yearbooks are $17/book.
---
Plank North - 2023 PTSA Calendars for Sale

We have 2023 PTSA calendars for sale in our main office. These calendars feature beautiful artwork created by Webster students and a district directory. To purchase a calendar, please send in $5 cash or check made out to "Plank North PTSA", in an envelope labeled "Plank North Main Office" and a calendar will be sent home in your student's backpack.
---
Plank North - 22-23 Principals' Reading Challenge

Plank North is so excited to present students with an additional learning opportunity - The Principals' Reading Challenge! This school-wide program is designed to promote and develop a habit of daily reading for your child. By participating, students will learn new information, increase vocabulary, and build background knowledge. Students who meet or exceed their goals for EACH challenge will be recognized by the Principals. The Reading Program begins Saturday, October 1 and ends June 12. There are four 9-week challenges with check-ins. For more information click on the Principal's Reading Challenge on the left sidebar of this website. CHALLENGE #2 IS UNDERWAY!
If you are unable to access any documents on this page please contact the Plank North Main Office at 585-671-8858.