Plank Road North Elementary
CONTACT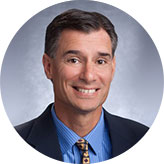 Craig Bodensteiner - Principal



Anthony Kunecki - Assistant Principal

705 Plank Road
Webster, NY 14580

Phone: (585) 671-8858
Attendance: (585) 670-4012
Fax: (585) 787-9009
FACEBOOK
Announcements
Plank North - Half Days of School on October 21-22 and 28-29

Parent Teacher Conferences for Webster CSD students grades UPK-5 will take place over four days, October 21-22 and 28-29. On each of these days, the dismissal process will start at 9:50 am with buses leaving the parking lot at 10:00 am. Parent pick up for grades K-5 will be from 10:00-10:10 am. Please be prompt if picking up your child as teachers will begin their conferences right after dismissal.

Please note that bus riders will be delivered to their normal destination on these days. There are currently no bus passes being offered by the district. If you choose to change your child from a bus rider to parent pick up on any of these days, be sure to put your request into PikMyKid by 8:00 am.
---
Plank North - PTSA Trunk or Treat Event on October 24

Great ready for some spooky fun at the Plank North and Plank South Trunk or Treat event on Sunday, Oct. 24 from 2:30-4:00pm (rain or shine). All PN and PS students and their families are invited! Families will be parking their cars in the school lot and opening their trunks so children can "trick-or-treat" from car to car. Each family should bring candy to distribute from their trunk. Each child should be dressed in their costume and carry a bag/bucket to put their goodies in. One adult must stay at their trunk and another adult should accompany their child(ren) as they walk around. There will be prizes for best decorated trunks and best costumes! Parking begins promptly at 2:30 with trick or treating beginning at 3:00. Please note that for safety reasons NO vehicles will be allowed to enter or exit the main parking lot between 3:00 and 4:00pm.
---
Plank North - Pie Fundraiser (Oct. 18-26)
Our wonderful PTSA is holding a 2021 Fall Fundraiser with Special Touch Bakery from October 18-26. Students have brought home full details and order forms. This local bakery on Mount Read Boulevard has been in business for over 30 years! They work out of a 20,000 square foot commercial-grade bakery with a state-of-the-art production line and make delicious pies! For this fundraiser, eleven different pies are being offered including Cannoli, Chocolate Peanut Butter, Pecan, and Apple Crumb to name a few!

Pie pick up will be Tuesay, Nov. 16 from 3-6:00 pm in the Plank North Main Hallway. Funds raised will go to the Plank North PTSA general fund that provides events, opportunities and experiences for our students.
---
Plank North - Principals' Reading Challenge

Plank North is so excited to present students with an additional learning opportunity - The Principals' Reading Challenge! This school-wide program is designed to promote and develop a habit of daily reading for your child. Reading is "brain food." Twenty minutes of daily reading provides one of the most enriching and complex brain activities available in life. Depending upon your child's grade level, their reading can include reading to self, reading with a partner and/or being read to. Please see the Principals' Reading Challenge web page (left sidebar) for more information.
---
Plank North - PTSA Membership
Don't forget to join/renew your PTSA membership! Students can join too! A portion of every membership goes directly towards the school you choose! This is one way Plank North PTSA is able to support the many activities at school each year.
The Plank North PTSA is a very active organization of parents, teachers and students. The collaborative effort and partnership allows PTSA to provide events to our students and their families. Here are just a few of our events each year: Trunk or Treat, Scholastic Book Fairs, Spring Plant Sale, Staff Appreciation Week, Field Day, and our annual 5th Grade Award Ceremony/Social.
PTSA Membership Link
If you are unable to access any documents on this page please contact the Plank North Main Office at 585-671-8858.