District Health Office
CONTACT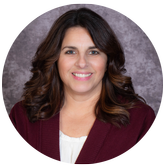 Ginger Anderson BSN, RN
Nurse Coordinator
P: (585) 670-5217
F: (585) 670-5025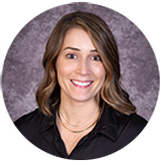 Amanda Porter BSN, RN
District Flex Nurse
P: (585) 670-5208
F: (585) 670-5025

HEALTHY KIDS LEARN BETTER!
School nursing, a specialized practice of nursing, protects and promotes student health, facilitates optimal development, and advances academic success. School nurses, grounded in ethical and evidence-based practice, are the leaders who bridge health care and education, provide care coordination, advocate for quality student-centered care, and collaborate to design systems that allow individuals and communities to develop their full potential. National Association of School Nurses 2017
IF YOUR CHILD EXHIBITS SYMPTOMS ASSOCIATED WITH COVID-19:
WCSD follows the CDC guidance for return to school after students or staff members exhibit symptoms associated with COVID-19 that are new or unusual for them: fever, loss of taste or smell, persistent cough or headaches, sore throat, nasal congestion, nausea, vomiting, or diarrhea.

If your child is experiencing any of these symptoms, please keep them home and follow CDC guidelines.They should return to school when they meet the all of the following criteria:

1. exhibit significant improvement of symptoms
2. are fever-free for at least 24 hrs without fever-reducing medication
IF YOUR CHILD TESTS POSITIVE FOR COVID-19:
1. Notify the school nurse immediately
2. Follow CDC guidelines
3. The CDC recommends staying home for at least 5 days and isolate from others in your home. Your child may return to school on day 6-10* of isolation if
a. Remains fever-free for at least 24 hrs without fever-reducing medication
b. Symptoms are significantly improved or resolved
c. CDC recommends wearing a mask on day 6-10.

*Day "zero" is the day your child started symptoms (or tested positive if asymptomatic).

IF YOUR CHILD IS EXPOSED TO COVID-19

Follow CDC guidelines for exposure

Please notify your school nurse immediately if your child tests positive.
Thank you for following these CDC guidelines so we can keep our schools healthy!


For questions or concerns regarding your child's immunizations, health appraisals, health concerns and medications in school, please contact your child's building nurse directly. Go to your child's school on the district website and pick the Nurse's Office icon.
SCHOOL
PHONE
NURSES
Schroeder


670-5026
670-5023

Jillian Sweeney RN
Erin Scuderi RN

Thomas


670-8019
670-8018

Cheryl Marinaccio RN
Ozlem Kus RN

Spry


216-0042
216-0059

Stephanie Oldfield RN
Wanda Wolfgang LPN

Willink


670-1035
670-1036

Susan Immesoete RN
Nicole Schouten LPN

DeWitt

670-1003

Susan Galligan RN

Klem North

217-4107

Kim Wood RN

Klem South


217-4136
217-4775

Tracy Cole RN
Jessica Morales LPN

Plank North

670-4011

Jennifer Lense RN

Plank South

670-4054

Michelle Smoyer-Mallo RN

Schlegel

216-6023

Kristen Estelle RN, Rachael Rock RN

State Rd

217-5307

Katherine Vorndran RN

St Rita

671-3132

Carole Knoepfler LPN

Rochester Christian
671-4910
Judith Baronsky LPN