Webster Schroeder High School
CONTACT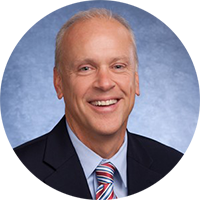 Paul Benz - Principal

875 Ridge Road
Webster, NY 14580

P: (585) 670-5000
F: (585) 671-8681

Attendance: (585) 670-5022
TWITTER
Late buses run Tuesdays, and Thursdays at 4:10 p.m.
Announcements
2021 Warrior Curriculum Night Presentation
Please
click here
to view our Warrior curriculum night presentation.
---
Students Grades 8-11 Encourged to Prep for Course Selection
Course selection time is fast approaching for Webster CSD's students in grades 8-11. An important step students and their parents/guardians can take to prepare for the planning is to review the High School Course Descriptions and Resources found online at this
link
. It provides features such as connections to career clusters and live links to a variety of websites that offer in-depth information on everything from graduation requirements to course selection and program planning.
More information will be forthcoming from students' teachers and school counselors.
---
Activities Fair Slide Show
Are you interested in joining an extra-curricular activity? Please
click here
to see a slide show presentation on some of the offerings available to Schroeder students.
---
Schroeder School Picture Online Ordering
All-Star Imaging is going paperless this year & you can order any time.
1. Visit us at
www.Allstar-Imaging.com
and click on the School Picture button.
2. Select your Student's school from the drop down menu.
3. Provide your Student's Information and start ordering! You will be able to choose from our many background choices, retouch options, packages & a la carte items.
4. Once your Student has had their photo taken, it will be processed and sent home to you!
---
Exception Wednesday Details & Dates
1. If your child normally attends school in person on Fridays, then instead of Friday October 9th, they will attend on Wednesday October 7th. Remote students will follow their Friday schedule on that Wednesday.

2. If your child attends school in person on Mondays, then instead of Monday October 12th they will attend on Wednesday October 14th. Remote students will follow their Monday schedule that Wednesday.

Oct. Superintendent Day - (10/9/2020) - 10/7/2020 - A2 Exception Day
Columbus Day - (10/12/2020) - 10/14/2020 - B1 Exception Day
MLK Day - (1/18/2021) - 1/20/2021 - B1 Exception Day
Jan. Superintendent Day - (1/29/2021) - 1/27/2021 - A2 Exception Day
Memorial Day - (5/31/2021) - 6/2/2021 - D1 Exception Day
---
Device Repair Center **NEW HOURS OF OPERATION** Beginning on 11/01/2020
Monday, Tuesday, Thursday & Friday - 8:00 am - 10:30 am & 1:00 pm - 3:00 pm.
Wednesday - 11:00 am - 7:00 pm

The Device Repair Center is located at Schroeder High School
875 Ridge Rd.

Phone # - 265-6400 ext. 2
---
Schroeder Parking Permits