Webster Thomas High
CONTACT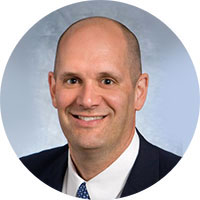 Glenn Widor - Principal

800 Five Mile Line Road
Webster, NY 14580

P: (585) 670-8000
F: (585) 671-1884

Attendance: (585) 670-8074
TWITTER
Students Grades 8-11 Encouraged to Prep for Course Selection
Course selection time is fast approaching for Webster CSD's students in grades 8-11. An important step students and their parents/guardians can take to prepare for the planning is to review the High School Course Descriptions and Resources found online at this link. It provides features such as connections to career clusters and live links to a variety of websites that offer in-depth information on everything from graduation requirements to course selection and program planning.
More information will be forthcoming from students' teachers and school counselors.
---
School clubs begin at 3:15 p.m. Sports teams' practices generally start at 3:45 p.m., allowing student athletes to have a 30-minute period for academic assistance or individual homework time.

Late buses will run Mondays, Tuesdays, and Thursdays at 4:10 p.m.
Announcements
Student Parking 2023-24
Driving on Campus WTHS-JUNIORS & SENIORS ONLY.
REQUIRED: Attendance of a Safe Driving Seminars is REQUIRED. See date options below. The following is required to be uploaded for a parking permit for the 2023-24 school year :
Completed on-line application with vehicle(s) and owner/driver information
UPLOAD a copy of the student's driver's license or road test passing receipt & Learner's Permit, current registration for each vehicle that student may drive on campus.(SEE LINK BELOW). Mandatory attendance at (1)district sponsored safe driving seminar:

Tuesday, August 22, 2023 9am-Noon in the Schroeder Auditorium
Wednes August, 23, 2023 9am-Noon in the Schroeder Auditorium
Thursday, August 24, 2023 1-4pm in the Schroeder Auditorium
Wednesday, September 27, 2023 3:30-5:30 in the Thomas Auditorium





---
GR 9 PARENT ORIENTATION AUGUST 23 7PM
Please join us for our 9th Grade Parent Orientation on Wednesday, August 23rd at 7pm here at the Thomas Auditorium! SEE SLIDESHOW LINK BELOW
---
9TH GRADE STUDENT ORIENTATION - AUGUST 24 8AM- 11:45AM
We are very excited that your student will be attending Thomas High School this Fall! We look forward to meeting him/her at our 9th Grade Orientation Day on August 24, 2023, at 8:00 am (and ends around 11:30 am - 12:00 pm), at Thomas High School. Our Link Crew Program will help get your 9th grader off to a great start!
---
NEW STUDENT ORIENTATION GRADES 10-12 AUGUST 24 9AM-10AM
Welcome all new students in Grades 10 -12! Students, come join us for our orientation here at Thomas High School! We can't wait to met you!
---
LOCKER NIGHT- THURSDAY AUGUST 31 AT 6:30 pm
Come join us for a open evening for locker set up! All grades are welcome.
The doors will be open from 6:30 PM - 8PM
---
SCHOOL PICTURES- THURSDAY & FRIDAY 9/7 & 9/8 - MAKEUP DAY THURSDAY 10/5
Any questions, please contact All Star Imaging Customer Service at PaigeAllstar3@gmail.com or call (585)376-2503
ALL-STAR IMAGING
---
OPEN HOUSE- WEDNESDAY SEPTEMBER 13 6:30PM - 8PM
Welcome to our "Open Forum" Evening. Come meet your students teachers, walk the halls and see all the great things Thomas has to offer!