About Us

CONTACT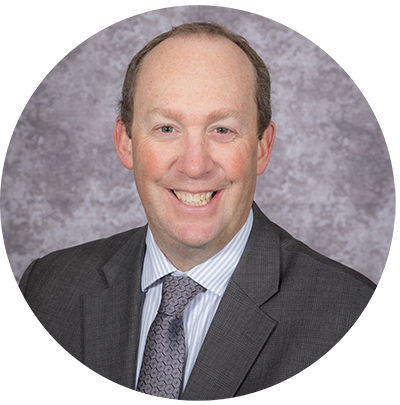 Brian Neenan
Superintendent of Schools

P: (585) 216-0001
brian_neenan@webstercsd.org
ABOUT US
Webster Central School District (WCSD) is located eight miles outside of the city of Rochester. Bordered by Lake Ontario to the north and Irondequoit Bay to the west, WCSD serves a primarily residential, suburban community that includes the Town of Webster, one-third of Penfield, and smaller portions of Ontario and Walworth in Wayne County. It is the second largest suburban school district in Monroe County and among the 25 largest districts in New York State outside of New York City.

WCSD serves approximately 8,100 students, universal pre-kindergarten (UPK) through grade 12, in 11 schools. There are seven elementary schools, two middle schools, and two high schools in our One Webster community. WCSD employs approximately 1,600 professional and support staff.
All WCSD curriculum is designed to expose students to the knowledge, skills, and experience they need for success in the classroom as well as future contributors to a global economy. WCSD's curriculum includes a comprehensive Advanced Placement (AP) program that offers 25+ courses for secondary students. Students may also enroll in numerous dual credit courses available through WCSD's partnership with Monroe Community College and the Rochester Institute of Technology and the College Level Examination Program (CLEP) that can result in potential tuition savings for graduating seniors. The district also offers four courses from the nationally acclaimed Project Lead the Way Science, Technology, Engineering, and Mathematics (STEM) curriculum for secondary students.

Additionally, WCSD is home to the One Webster Learning (OWL) program for elementary, middle, and high school students. OWL integrates social emotional learning with academics and related services. OWL enables WCSD to keep our students in our buildings, instead of referring them to a program outside of the district. It provides students with the same resources that their fellow One Webster peers have: buildings, classrooms, materials. WCSD also offers the Growth and Opportunity through Alternative Learning (GOAL) program. GOAL is the district's alternative high school program for grades 9-12, enrolling students from both Webster Schroeder and Webster Thomas high schools and housed at Webster Schroeder High School. GOAL supports students academically, social emotionally, and behaviorally to enable them to earn their NYS Regents Diploma.

For our youngest learners, WCSD provides a full-day (five-hour) UPK program to 4-year-olds at all seven of its elementary schools, Webster Schroeder High School, plus child care partners. Half-day programs are also available depending on community needs where space is available. Locations are determined by the lottery and according to the child's home catchment for kindergarten. The play-based program engages students in social and emotional skills with a heavy emphasis on communication.

All WCSD students participate in an outstanding music and fine arts curriculum beginning in kindergarten. For 18 years, WCSD has been honored by The National Association of Music Merchants Foundation as one of the Best Communities for Music Education in the United States. WCSD also has students regularly recognized as regional and national award winners in the prestigious Scholastic Arts and Writing competition.

WCSD offers a comprehensive physical education and athletics curriculum, also beginning in kindergarten. Secondary-level student athletes may choose from a broad range of 20 different interscholastic sports in which they may participate at the modified, junior varsity, and varsity levels. WCSD's varsity level student athletes regularly achieve New York State's Scholar Athlete recognition that requires a team GPA of 90% or higher.

WCSD students have the opportunity to enhance and extend their learning through the 1:1 student device initiative,Transforming Learning Through Technology. Not only do all WCSD students have access to their own electronic device (iPads or Dell Chromebooks), the program also offers students the opportunity to work as customer service and technology repair representatives for their peers as part of the Webster Technical Internship program.

The district also offers robust community education programming with a variety of enrichment courses in school buildings throughout the year for learners of all ages. Driver's education courses and facility rentals are also handled by the WCSD Community Education Department. Program guides are delivered to all WCSD residents three times yearly, in June, August, and December.

District parents may also enroll their children (grades K-6) in WonderCare, WCSD's before and after school program. WonderCare ensures that children participate in a developmentally appropriate and enjoyable program which balances and compliments the WCSD academic experience. For more information on tuition and the program, please visit websterschools.org/WonderCare.

Community members are encouraged to visit www.websterschools.org for more information on our One Webster district or follow WCSD's social media platforms: Facebook (@WebsterCentralSchools) and Twitter (@WCSDProud).