Equitable Access Programs
Equitable access programs are recruitment efforts geared toward students from historically underrepresented groups in an effort to diversify a particular field of study.
---
The George Washington University's Office of Undergraduate Admissions invites prospective high school seniors who are committed to succeeding in a diverse and inclusive environment to apply to

Your GW

, an online fall mentorship program! Applications are due this Sunday, September 19.
Participants in Your GW will:
Join weekly mentorship group meetings with admissions professionals and current GW students from our Dean's Council for Multicultural Recruitment

Enjoy exclusive hands-on workshops on the admissions process and your transition to college

Engage in conversations around issues of social justice and current issues, just as you would on GW's campus!
---
Discover Swarthmore
held

each fall, is our all-expenses-paid overnight fly-in program for high-achieving high school seniors. Admissions pays for all transportation, meals, and on-campus housing expenses for students selected to attend one of these programs. Participants experience Swarthmore firsthand as they attend classes, stay with current students in our residence halls, eat in the dining hall, and go to campus events. Prospective students hear from faculty, staff, alumni, and current students through a series of panel discussions and informal conversations.
All current high school juniors (graduating in spring/summer 2022) are eligible for Discover Swarthmore. During our review, the selection committee prioritizes applications from students who are:
Underrepresented students (Black, Asian American, Pacific Islander, Hispanic/Latinx, Middle Eastern and North African, Native Hawaiian, and Native and Indigenous American)

First generation in their family to attend college

Low-income students (Pell-eligible, free/reduced lunch, etc.), and students who might not otherwise be able to afford a trip to campus
---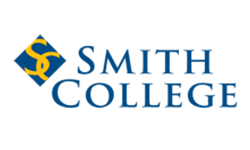 Women of Distinction

is a program for high school seniors that highlights the opportunities at Smith for African American, Latina, Asian American and Native American students. Admission is competitive. Please note that Women of Distinction 2021 will be a virtual program. To learn more about Women of Distinction and to apply to the program, go to

smith.edu/women-distinction.program

.
---
Caddie & Leadership Academy: The Caddie & Leadership Academy provides summer caddie opportunities to under-resourced high school students living in the Rochester area. Program participants have the opportunity to earn money, develop important relationships, and learn valuable life lessons from role models through a foundation built around caddying. They have the opportunity to earn $400 a month each summer and earn a potential full scholarship to college.

For consideration into this program, students must be:
-Entering their freshman or sophomore year of high school in the fall
-Achieve academic excellence with a minimum 3.0 GPA
-Able to attend and complete ALL portions of the 12 week program (June, July, August)
-Have transportation to/from one the specified courses (Oak Hill Country Club, Irondequoit Country Club, CCR)
-Demonstrate a financial need

Expectations of a caddie include:
-Attend Training/Orientation sessions – Each 2 hours in length
-Attend Weekly leadership meetings – Each 1 hour in length
-Participate in volunteer service – 2 hours per month totaling 6 hours for the summer
-Complete a minimum of 3 loops every week
(A loop is one 18 hole round of golf, carrying a bag and servicing a golfer which takes about 4 hours)
Program participants will receive $400/month. Caddies may also receive a tip from their golfer after a completed loop.


Apply now

.
---
Hopkins Online Multicultural Experience HOME

: HOME connects African American, Black, Latinx, Hispanic, Native American, Pacific Islander, and multiracial high school seniors to the people, organizations, and resources that unite our multicultural community. Applications are due Thursday, September 30 and will be reviewed on a rolling basis.

Saturday, October 16

HOME

: HOME showcases the resources and opportunities available at Hopkins. Learn how our students explore their unique and intersectional identities, and find community among their peers, our faculty, and staff.
Space is limited. Sessions will be hosted in virtual webinar or meeting formats accessible by computer, tablet or phone.

Saturday, October 23,

HOME + Impact

: During this program, you will join us for an additional day to connect with Hopkins students that are leading conversations and making an impact in Baltimore and around the world.
HOME + Impact will offer a smaller group setting compared to HOME. Space will be limited for this program to accommodate conversations with students.
---