Plank Road North Elementary
CONTACT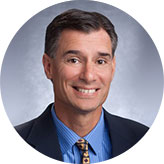 Craig Bodensteiner - Principal



Heather Balsamo - Assistant Principal

705 Plank Road
Webster, NY 14580

Phone: (585) 671-8858
Attendance: (585) 670-4012
Fax: (585) 787-9009
FACEBOOK
Announcements
Summer Reading 2018

From: Mrs. Pulver, PN Librarian -

The school year is just about over, and I would like to congratulate all of the Plank North students on a great year of reading. I would also like to encourage all students to KEEP reading this summer! At the bottom of this web page is a link to programs and websites to help your student continue the habit of reading. Have a great summer!
Links
Downloads
If you are unable to access any documents on this page please contact the Plank North Main Office at 585-671-8858.