Plank Road North Elementary
CONTACT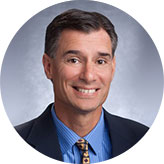 Craig Bodensteiner - Principal



Heather Balsamo - Assistant Principal

705 Plank Road
Webster, NY 14580

Phone: (585) 671-8858
Attendance: (585) 670-4012
Fax: (585) 787-9009
FACEBOOK
Announcements
Plank North Grade 5 Moving Up Ceremony & Social

The Plank North Grade 5 Moving Up Ceremony is scheduled for Friday, June 8 beginning at 1:45 in our cafetorium. This is a celebration of all of our 5th grade students at Plank North as well as an opportunity to recognize students of note for their contributions and excellence. Fifth graders will remain at school following the ceremony and go directly to the 5th Grade Social event which is immediately following.
---
Activity Period Ends on June 8th

Early Morning Activity Period ends on Friday, June 8th. If your fourth or fifth grade student particpates in Band, Orchestra, Choir, Intramurals or DRUM Ensemble they will be finished for the 17-18 school year on this date.
---
PTSA Program Needs Assessment
Your opinion matters! Help the PTSA determine the relative need within the Webster Schools community on each topic so that we can apply our resources most efficiently to bring meaningful programs to our children, teachers, and staff.
Please take our short survey.
Thank you!
http://ow.ly/R6yN30jw5so
Links
Downloads
If you are unable to access any documents on this page please contact the Plank North Main Office at 585-671-8858.