Plank Road North Elementary
CONTACT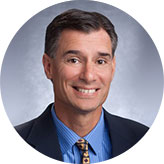 Craig Bodensteiner - Principal



Heather Balsamo - Assistant Principal

705 Plank Road
Webster, NY 14580

Phone: (585) 671-8858
Attendance: (585) 670-4012
Fax: (585) 787-9009
FACEBOOK
As a reminder, Webster CSD's new start and end times begin Thursday, September 5, the first day of the 2019-20 school year. For Plank Road North Elementary School students this means school will start at 7:40 a.m. and end at 2:10 p.m.

Elementary school activity period (chorus, art club, and intramural sports) will now occur after school (2:10-2:55 p.m.). Bus transportation home following activity period will be provided to all participating elementary students. Please note that orchestra and band will once again occur within the school day, NOT during activity period as in recent years.

Elementary extracurricular clubs will also occur after school (timing will vary by club). Parents are responsible for pick-up from all after school club meetings.
Announcements
PLANK NORTH - READ FOR THE RECORD FOOD DRIVE

Plank North Librarian Gretchen Pulver has organized a food drive for the Hope Ministry food pantry which serves the Webster community. From November 8 to November 21, students are welcome to bring in a canned or boxed good (non-perishable) for Hope Ministry. The organization is most in need of chunky soups and chunky stews. There are plastic bins outside the Main Office for students to place their food in. Mrs. Pulver thanks everyone for their support and looks forward to bringing lots of food to fill up the food pantry!
---
PLANK NORTH - POTATO BOOK CHARACTER DECORATING ACTIVITY

The Plank North Library is celebrating the harvest! All students and their families are invited to decorate a potato to look like their favorite book character. It's easy and fun for everyone! To enter, please see the flyer that was sent home with your child or find it below under "Downloads". If participating, please turn your decorated potato into the library between November 13 and November 18.
---
PLANK NORTH - AUTHOR VISIT ON NOVEMBER 19!

Author/Illustrator Kevin Sherry is visiting Plank North on Tuesday, Nov. 19! Mr. Sherry is not only the talented author/illustrator of "The Yeti Files" and several picture books, but he is also a chef, puppeteer, and cyclist. If you would like to have him to sign a book for your child please see the informational flyer on this website for full details (flyer listed below under "Downloads"). The due date to have books to school for signing is Thursday, Nov. 14.
---
PLANK NORTH - OPEN HOUSE - WEDNESDAY, NOV. 20

The Open House at Plank North is scheduled for Wednesday, Nov. 20th from 6:00 - 7:00 pm. Classrooms will be open for visits during this one-hour period. Open House is usually well attended. It's a good time for your children to introduce you to their teacher, show you around their school and classroom.

Parking is limited. Please be sure to take advantage of the spaces in Plank South's Bus Loop and Eastern Lot.

We hope to see you there!
---
PLANK NORTH - BOOK FAIR - NOV. 20 AND 21

The Plank North Book Fair is coming up on November 20th and 21st! Students will visit the Book Fair as a class at a day and time determined by their teacher. The Book Fair will be open to families on Wedneday, Nov. 20th from 2:30 - 7:00pm.
If you are unable to access any documents on this page please contact the Plank North Main Office at 585-671-8858.