Plank Road North Elementary
CONTACT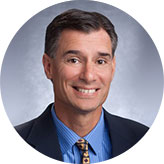 Craig Bodensteiner - Principal



Heather Balsamo - Assistant Principal

705 Plank Road
Webster, NY 14580

Phone: (585) 671-8858
Attendance: (585) 670-4012
Fax: (585) 787-9009
FACEBOOK
As a reminder, Webster CSD's new start and end times begin Thursday, September 5, the first day of the 2019-20 school year. For Plank Road North Elementary School students this means school will start at 7:40 a.m. and end at 2:10 p.m.

Elementary school activity period (chorus, art club, and intramural sports) will now occur after school (2:10-2:55 p.m.). Bus transportation home following activity period will be provided to all participating elementary students. Please note that orchestra and band will once again occur within the school day, NOT during activity period as in recent years.

Elementary extracurricular clubs will also occur after school (timing will vary by club). Parents are responsible for pick-up from all after school club meetings.
Announcements
Plank North - Final Report Cards
Final report cards for the 18-19 school year are now available in the Infinite Campus Parent Portal under your Campus Backpack. If you have not yet used Webster's Parent Portal, step-by-step instructions are provided on the WCSD website -
www.websterschools.org
. For technical issues with the parent portal or to obtain your 32 Digit Activation Code for the first time, please email
icportal@webstercsd.org
and describe the question and/or problem. In the email, be sure to include student name and school that they attend.
Just a reminder, teacher placement for the 19-20 school year will be shared in August.
Enjoy your summer!
---
Strive for Five
The Webster CSD Transportation Department is hosting its annual Strive for Five for School Bus Safety for incoming kindergarteners from August 5 – 8.

The program provides youngsters with their first opportunity to take a brief ride on a school bus plus learn school bus safety in a fun format. To accommodate all kindergarteners in the district, families are encouraged to attend on the date assigned to their child's school:
Plank Road South - August 5
DeWitt Road and State Road - August 6
Klem Road North and Plank Road North - August 7
Klem Road South and Schlegel Road - August 8
Families who cannot attend their designated evening may attend one of the other evenings.

The program will start at Willink Middle School, 900 Publishers Parkway, where the school buses will pick up participants and their parents (no additional children please) and bring them to (and from) the transportation department. The buses will leave Willink promptly at 6:00 p.m.
---
Plank North - 19-20 Meet and Greet and Grade Level Night

Mark your calendar for:
Plank North K-5 Meet and Greet - September 3, 11:30 am - 12:30 pm
Plank North K-5 Grade Level Night - September 3, 6:00 pm - 7:00 pm

19-20 classroom assignments will be mailed in mid-August.

Classroom supply lists will be available on the school webiste this summer and mailed in mid-August.
Links
If you are unable to access any documents on this page please contact the Plank North Main Office at 585-671-8858.