Plank Road North Elementary
CONTACT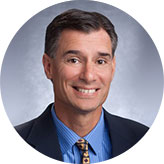 Craig Bodensteiner - Principal



Heather Balsamo - Assistant Principal

705 Plank Road
Webster, NY 14580

Phone: (585) 671-8858
Attendance: (585) 670-4012
Fax: (585) 787-9009
FACEBOOK
Announcements
WonderCare Parent Information Night at PN - February 25

WonderCare, Webster CSD's new before and after school program, is hosting several Parent Information Nights. Interested parents are encouraged to attend the Plank North meeting on Monday, Feb. 25th at 7:00 pm in the cafeteria.

These evenings are geared for parents only (family meet and greet nights will take place in August). If you cannot attend your home school date, you may attend at another location. For full details visit websterschools.org.
---
2019 - 20 KINDERGARTEN REGISTRATION

PARENT ORIENTATION & REGISTRATION NIGHT

February 26, 2019 -- 6:30 - 8:30 PM -- held at your student's elementary school.

This program is open to all parents with children entering kindergarten. Parents will have an opportunity to learn about the kindergarten program, meet staff, and tour the school. If you take your completed registration packet and all necessary documents, you can be among the first to register your child for school.

WALK-IN REGISTRATION DATES

February 27- March 1, 2019 from 9:30 AM -1:30 PM, at your student's elementary school.

If you cannot attend the orientation program on February 26, 2019, please take your completed paperwork and all necessary documents to your child's school during the walk-in registration dates and times listed above. For more information, go to websterschools.org, then select Central Registration under the Department's tab.
---
Plank North Learning Showcase 2019 - March 6th

Calling all Researchers, Scientists and Mathematicians, Journalists, Humanitarians and Artists! Plank North is excited to announce the annual Learning Showcase. With over 100 participants at last year's showcase, we are hopeful for an equally enthusiastic turnout (if not better)! Our showcase will be held on Wednesday, March 6, 6:00 - 7:30 pm. For more information and a proposal form, students can stop into the Main Office. Proposal forms are due to homeroom teachers by February 1st.
---
SAVE THE DATE - Sat., April 6th for Community Arts Day

Join us for Webster Central PTSA Community Arts Day at Webster Schroeder High School on Sat., April 6th from 10:00 - 4:00. This event will showcase student artwork and musical performances all day! There will also be community groups, arts and crafts vendors, kids craft stations and more! For additional information visit www.websterptsa.org/CAD.
Links
Downloads
If you are unable to access any documents on this page please contact the Plank North Main Office at 585-671-8858.