Plank Road North Elementary
CONTACT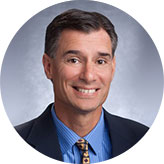 Craig Bodensteiner - Principal



Heather Balsamo - Assistant Principal

705 Plank Road
Webster, NY 14580

Phone: (585) 671-8858
Attendance: (585) 670-4012
Fax: (585) 787-9009
FACEBOOK
As a reminder, Webster CSD's new start and end times begin Thursday, September 5, the first day of the 2019-20 school year. For Plank Road North Elementary School students this means school will start at 7:40 a.m. and end at 2:10 p.m.

Elementary school activity period (chorus, art club, and intramural sports) will now occur after school (2:10-2:55 p.m.). Bus transportation home following activity period will be provided to all participating elementary students. Please note that orchestra and band will once again occur within the school day, NOT during activity period as in recent years.

Elementary extracurricular clubs will also occur after school (timing will vary by club). Parents are responsible for pick-up from all after school club meetings.
Announcements
Plank North - Picture Day is Coming!

Picture Day is coming to Plank North on Wednesday, Oct. 16th! Full details and order forms have been sent home with students. Parents can also order before Picture Day on mylifetouch.com with Plank North's Picture ID-CM339069Y0.
---
Plank North - October Parent Teacher Conferences

Plank North classroom teachers used an electronic scheduling tool called Sign Up Genius to facilitate parents selecting times for their October Parent Teacher Conference. Parents received an email from classroom teachers on Wednesday, Sept. 25. The email provided a link to a website where you sign-up for a conference. If you have not received your email, check your junk mail folder before contacting the teacher. There is also the potential that an error in e-mail address is to blame.

Conferences are held on the afternoons of October 18, 24 and 25. Students are dismissed from school during Conference Days at 10:05 am. Buses leave bus loop at 10:10 am.

Links
Downloads
If you are unable to access any documents on this page please contact the Plank North Main Office at 585-671-8858.