Plank Road North Elementary
CONTACT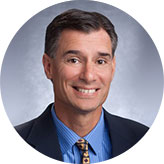 Craig Bodensteiner - Principal



Heather Balsamo - Assistant Principal

705 Plank Road
Webster, NY 14580

Phone: (585) 671-8858
Attendance: (585) 670-4012
Fax: (585) 787-9009
FACEBOOK
Announcements
Tuesday, Dec. 18th - Winter Concert

12/18 - 6:30 pm - Plank North Cafeteria/Stage

Join us for an evening of musical entertainment at Plank North:
5th Grade Band
5th Grade Orchestra
Plank North Choir
DRUM Ensemble

---
Friday, Dec. 21 - Early Release Drill

The Webster Central School District will conduct an Emergency Preparedness Early Release Drill. This year the date for this drill will be Friday December 21, 2018. As you know this drill is required every year and is designed to test the district's plan for the early dismissal of students.

Plank North will dismiss at 3:15 pm with buses rolling at approximately 3:25 pm.

Links
Downloads
If you are unable to access any documents on this page please contact the Plank North Main Office at 585-671-8858.