Plank Road North Elementary
CONTACT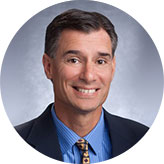 Craig Bodensteiner - Principal



Heather Balsamo - Assistant Principal

705 Plank Road
Webster, NY 14580

Phone: (585) 671-8858
Attendance: (585) 670-4012
Fax: (585) 787-9009
FACEBOOK
As a reminder, Webster CSD's new start and end times begin Thursday, September 5, the first day of the 2019-20 school year. For Plank Road North Elementary School students this means school will start at 7:40 a.m. and end at 2:10 p.m.

Elementary school activity period (chorus, art club, and intramural sports) will now occur after school (2:10-2:55 p.m.). Bus transportation home following activity period will be provided to all participating elementary students. Please note that orchestra and band will once again occur within the school day, NOT during activity period as in recent years.

Elementary extracurricular clubs will also occur after school (timing will vary by club). Parents are responsible for pick-up from all after school club meetings.
Announcements
Plank North - 19-20 Meet and Greet and Grade Level Night

Mark your calendar for:
Plank North K-5 Meet and Greet - September 3, 11:30 am - 12:30 pm
Plank North K-5 Grade Level Night for Parents - September 3, 6:00 pm - 7:00 pm

Plank North UPK Parent Information Night - September 3, 5:00 pm - 5:45 pm

19-20 classroom assignments will be MAILED ON AUGUST 15TH.

K - 5 classroom supply lists are available on the school webiste and will be mailed on August 15th with classroom assignment letters.
---
Plank North - Activity Period for 4th and 5th Graders

For 4th and 5th grade students signed up for Activity Period, this is a reminder that it does not start until Thursday, September 19th. Busing information will appear in your Parent Portal prior to the start of Activity Period. Confirmation letters will be sent home through backpacks the first week of school reminding students what they have signed up for. Students in 4th and 5th grade that have not signed up for Activity Period are welcome to stop down to the Main Office once school starts to pick up an information packet.

---
Plank North - 2019- 2020 Spirit Wear Sale

Plank North PTSA is happy to announce an on-line spirit wear sale! This is a great opportunity to purchase apparel to wear on our Plank North Green and Gold Days! There are some great items available this year including a car decal! Just a reminder that this is an on-line sale only. The webstore is set to close on Friday, Sept. 13th. Please follow the link at the bottom of this web page to order.

Links
If you are unable to access any documents on this page please contact the Plank North Main Office at 585-671-8858.